Your garage door is a critical part of your home for a variety of reasons. It's a form of safety and security, protecting your cars and stored belongings. It offers a personalized and stylish form of aesthetic to the front of your home. And it's another appliance in your home that you rely on, which means it needs proper service, maintenance, and care. For something so complex yet important, you need reliable garage door professionals who are dedicated to ensuring that your garage door can perform its job when it needs to.
That's where our team at Thompson's Garage Door and Openers comes in. We have been providing high-quality garage door services and installation in Rochester and the surrounding Southern Minnesota area for almost 30 years. From reliable products to efficient installation to preventative maintenance, our garage door services will get the job done. Keep reading to learn more about them and how Thompson's can serve you.
Get Reliable And Efficient Garage Door Service, When And Where You Need It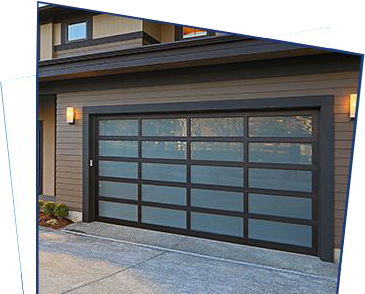 Products and Installation | Garage Door Service
Thompson's Garage Door and Openers utilizes a variety of high-end dealers of all garage door types and a variety of garage door accessories, whether for commercial, residential, or industrial purposes. This includes reliable and efficient installation services on: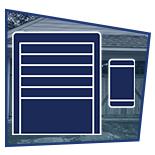 Garage doors
Garage door openers
Garage door opening aluminum decorative wrap
Garage screen doors
Gate openers
Gate operators
Keyless entry systems
Select the garage door product and design style that fits your needs, and have our team of experienced and capable garage door professionals install it to your exact specifications. You can feel confident in the service and longevity your garage door and garage door accessories will provide you when they are installed by the dedicated professionals at Thompson's Garage Door and Openers.
Like any appliance or machine in any home, your garage door will occasionally require servicing and maintenance in order to get the best operation from your garage door for the longest period of time. But unlike other appliances or machines in your home, your garage door is not really a DIY-friendly device; in addition to the complexity of moving parts, the strength of the garage door spring combined with the weight of the door makes attempting your own service and maintenance potentially dangerous. That's why Thompson's offers reliable garage door services and maintenance on:
All types of garage door and openers
Oil and adjustments on your door and opener
Garage door spring tension
Frayed cables
Roller wear
Loose hinges and bolts
Worm gear kits for your garage door opener
Other garage door/gate parts and accessories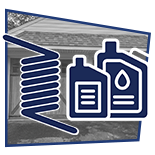 Professional and consistent maintenance can extend the lifetime and reliability of just about any garage door system and accessories. With the garage door and gate professionals at Thompson's, you can feel confident about the continued and reliable operation of your garage door and gate, and enjoy their service in your home for years and years to come.
Just like any appliance in your home, after so much use, your garage door or gate might have a certain part fail, or might have the entire system fail completely. In this case, your garage door might require repair and replacement services, as it's pretty hard to feel safe or stylish in your home without a properly functioning garage door or gate. At Thompson's, our garage door professionals have seen just about everything, and have the experience, tools, and specific parts your garage door needs to be repaired back to optimal operation, or be entirely replaced with a new version. We can repair or replace: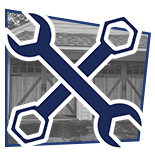 Broken springs
Broken rollers
Broken cables
Old or lost remote openers
Old, broken, or non-insulated doors
Broken door sections
If your garage door or gate is experiencing any of these issues with broken parts or overall dilapidated mechanical systems and appearances, our team of professional garage door experts at Thompson's Garage Door and Openers is here to provide the service you need. Whether it's an in-depth repair for a broken part, or you are considering a full-on replacement of your door or certain garage door pieces, our garage door technicians will take the time to understand the issue, and either repair or replace it, getting your home back to safe and stylish standards.
Professional Garage
Door Services In
Rochester For Almost
30 Years
What Separates OUR GARAGE DOOR SERVICE From The Rest
Thompson's Garage Door and Openers Proudly provides quality garage door services, installations, and repairs on a variety of garage door types and accessories. But what separates our services and our customer's satisfaction from the rest? Keep reading to learn more.
IDEA ACCREDITED DOOR DEALER
In terms of getting the best garage door for the best price, you want liable and accredited door dealers that have the brand and type you are looking for. Thompson's Garage Door and Openers is proudly an IDEA accredited door dealer, give our doors and their quality the Institute of Door Dealer Education and Accreditation stamp of approval.
We want to ensure that all of our customers know what service they will be getting and also that our technicians know how best to provide it. That's why we provide free in-home estimates with appointments anytime Monday through Friday to fit your schedule. Our estimates include removing and hauling away of existing door, track, and hardware; installation of new door and/or opener, heavy-duty track, hardware, torsion springs; factory-installed bottom seal and full vinyl weather-seals.
Unlike many other garage door installation and technician companies, we offer a 1-year labor warranty on our service when we install a new garage door in your home or business. That means the product you purchase will also have a reliable warranty from the manufacturer, doubly protecting your investment and your home or business.
24-HOUR EMERGENCY TECHNICIAN LINE
Whether it's a particular emergency in your home, or you simply need garage door repair and service ASAP, our technicians will answer the call twenty-four hours a day, giving you a reliable garage door technician in your corner whenever you need it.
EPA LEAD-SAFE CERTIFIED FIRM
Lead paint particles can be a serious danger to your health and the health of those in your home or business, and a variety of old and antiquated garage doors use lead paint. Our technicians have the knowledge and the training to properly and safely remove the lead paint from your garage door, ensuring a safe home or business and effective garage door operation.
Garage Door Service in Rochester MN - Thompson's Garage Door And Openers
Thompson's Garage Door and Openers offers a variety of services for your garage door, gate, and accessories. We proudly serve Rochester and the surrounding southern Minnesota area with an extensive amount of services, repairs, replacements, and free estimates that will provide you all of the resources and information you need to keep a safe and stylish garage door on your home or business. Contact us today and see how Thompson's Garage Door and Openers can serve you.
Contact Thompson's Garage Door and Openers to see how our team can meet your residential garage door needs. Call us today!