Your Garage Door and Gate Company in Rochester MN
FIND THE RIGHT DRIVEWAY GATE OPENERS FOR YOU
A driveway gate is an accessory for a property that sits in something of a separate class, in terms of style and quality. Whether it's a gate for the winding driveway up to your home, or an important security entrance gate that helps protect your stock and business, the type of gate you choose will enhance your property. It shows off both the budget of the homeowner or business owner, as well as displays the quality and value of what sits behind the gate. To be an effective accessory for your property, your gate needs an efficient and easy-to-use opening system. Contact Thopmson's Garage Door & Openers in Southern Minnesota to get started.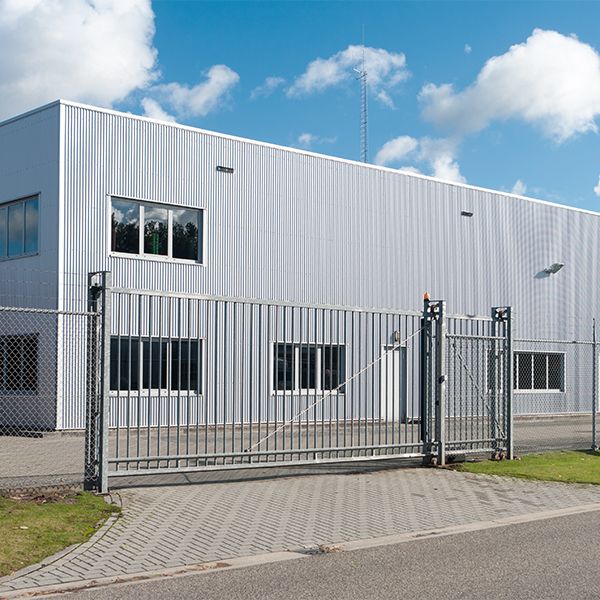 THERE ARE A VARIETY OF OPTIONS WHEN IT COMES TO DRIVEWAY GATES AND OPENERS, INCLUDING:
High-End Quality
Gate Opener Systems
Residential Driveway Gates
Commercial & Industrial Driveway Gates
Security and Efficiency
And Much More

30 YEARS OF EXPERIENCE

RESIDENTIAL DRIVEWAY GATES

COMMERCIAL DRIVEWAY GATES

GARAGE DOORS
OPTIONS FOR EVERY DRIVEWAY
The type of driveway gate you need depends on a number of things. Thompson's Garage Door & Openers in Southern Minnesota has the experience and services you need to get the gate and opening system of your dreams. We have been providing reliable garage door service and installations for over 30 years on all types of garage door systems, including residential, commercial, and industrial. We are a family-owned company and our team has the experience and expertise to ensure you get the results you deserve. Contact us to discuss your goals.
DRIVEWAY GATE OPENER SYSTEMS
A driveway gate offers some stylish flexibility for your home or business. But the biggest aspect is its efficiency. Everytime you drive to and from your property, you need your gate to open and close properly. When you work with the team at Thompson's Garage Door & Openers, we will ensure that your driveway gate functions the way it should once it's installed. Most of the gate openers that we install are DC powered, as well as having a battery backup, so you don't have to worry, even in the case of a power outage. Contact us today!
RESIDENTIAL VS. COMMERCIAL/INDUSTRIAL DRIVEWAY GATES
While all driveway gates serve a similar purpose, there are differences in terms of the gates installed at residences versus businesses. A commercial gate will most likely focus on security and efficiency, while a residential gate tends to offer more of an aesthetic purpose. Depending on your needs, you can install a coded keypad to ensure that only authorized people and cars are allowed to enter or you can opt for a more convenient system controlled from inside your car. Contact our team today!
STYLE, SECURITY, AND EFFICIENCY
Regardless of your specific needs or preferences regarding a driveway gate and opener system, there are three characteristics that each gate and system should have. The style of the gate is crucial to the overall aesthetic, whether it's a rustic brick and cast-iron gate in front of your home or a simpler metal fence weave to limit access to your business. The security of your gate is also important to consider, as some might want comprehensive security to protect their property, while others would just like the appearance of a gate. A driveway gate will only be effective if it operates efficiently. Contact us today to get started..
IF YOU ARE IN THE MARKET FOR A DRIVEWAY GATE OPENERS SYSTEM, THOMPSON'S GARAGE DOOR & OPENERS IS HERE TO SERVE YOU.
We offer a variety of garage door systems and openers, and can install what you need with the highest level of customer service. Contact us today to see how our team can serve you.