1/2 HP AC Motor is purposefully designed and bult to last
Chain Drive System for steady performance and industrial strenght.
Security+ 2.0TM safeguards garage by sending a new code with every click.
Alert-2-Close signals when a door is being closed by myQ
The Protector System® has safety sensors that project a light beam across the garage door opening, automatically reversing the door if anything interrupts the beam.
Built-in Wifi for the easiest way to connect the garage.
Customized DC Motor is purposefully designed for quiet performance.
Chain drive system for steady performance and industrial strength
Soft start/stop for smooth operation
Built-in Wifi for the easiest way to connect the garage
MyQ Mobile App lets users receive alerts and control the opener from anywhere.
Security + 2.0 sends a new code with every remote click.
Posilock electronically protects against forced openings
Alert 2-Close signals when a door is being closed by MyQ.
The Protector System invisible light beam auto-reverses the door if there is any obstruction
1/2 HP AC MOTOR IS PURPOSEFULLY DESIGNED AND BUILT TO LAST.

BELT DRIVE SYSTEM FOR QUIET, MAINTENANCE-FREE PERFORMANCE.

WARRANTY 4-YEAR MOTOR, 1-YEAR PARTS.

SMART BUILT-IN WI-FI FOR THE EASIEST WAY TO CONNECT TO THE GARAGE.

myQ MOBILE APP LETS USERS RECEIVE ALERTS AND CONTROL THE OPENER FROM ANYWHERE. SECURE SECURITY+ 2.0® SENDS

A NEW CODE WITH EVERY REMOTE CLICK. POSILOCK® 
Motor 12v, 53 RPM, automatic thermal protection, permanent lubrication
Steel chassis, T-rail and trolley, full reinforced belt drive mechanism (63:1 gear reduction and adjustable door arm)
Quiet and smooth operation, best-in-class belt system and DC motor
MyQ Mobile App lets users receive alerts and control the opener from anywhere.
Security + 2.0 sends a new code with every remote click.
Battery backup
Posilock electronically protects against forced openings
The Protector System invisible light beam auto-reverses the door if there is any obstruction
Motion detection, lights the way automatically for additional safety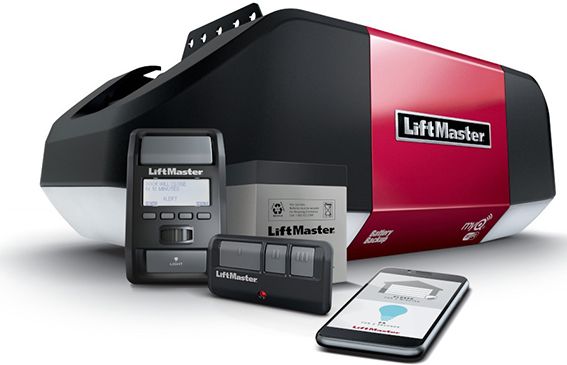 Elite Series Model – P3TM Motors provide proven reliability and durability.
DC Motor Belt System delivers powerful, ultra-quiet performance.
Space-saving design mounts on the wall
Fully equipped with Security+ 2.0®, MyQ® Technology
Battery Backup
Timer-to-Close system
Corner to Corner LightingTM illuminates the entire garage, purpose built LED System
DC Battery Backup Belt Drive Wi-Fi With Integrated Camera
HD Quality Video, live streaming, and video storage with 2-way audio
Space-saving design mounts on the wall
Fully equipped with Security+ 2.0®, MyQ® Technology
Battery Backup
Timer-to-Close system
Elite Series Model AC Chain Drive Wi-Fi® Garage Door Opener –
P3TM Motors provide proven reliability and durability.
3⁄4 HP AC Motor Chain Drive System is built to provide maximum power to lift the heaviest doors including carriage house and solid wood.
I-Beam Rail System and reinforced chassis with chain drive provides maximum support.
Fully equipped with Security+ 2.0®, MyQ® Technology
Battery Backup
Timer-to-Close system
Smart Garage Opener with Integrated LED Corner to Corner Lighting System, Battery Backup, Heavy Duty Chain Drive
Powerful chain drive Rugged steel construction with precision fabrication for dependable performance, use after use.
Control, secure and monitor the garage from the myQ app anytime, from anywhere.
Enables Amazon Key In-Garage Delivery – free for Amazon Prime members.
Fully equipped with Security+ 2.0®, MyQ® Technology
Battery Backup: Ensures garage access when the power is out.
Automatic Garage Door Lock Capable Optional Auto Lock (sold separately) deadbolts your garage door after closing.m
DC Battery Backup Wall Mount Wi-Fi®Opener
Our most advanced wall-mount opener optimizes garage ceiling space overhead, opening up the possibilities to what the garage can become.
Fully equipped with must-have features including built in Wi-Fi® for smartphone control, myQ® Remote LED light, Integrated
Battery Backup and the Automatic Garage Door LockElite Series – quietest, most powerful garage door openers
Full-suite of innovative features available
Battery backup
Advanced security features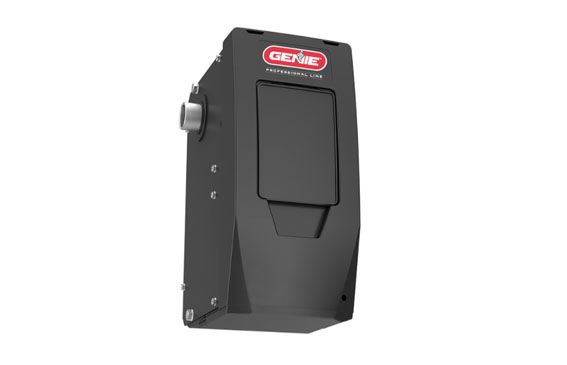 Wall-Mount Design
24 Volt Motor
Wireless Wall Console
Holds up to 64 remotes
Flexible Placement LED Light Fixture
Door Lock Included
Limited Lifetime Warranty
HomeLink® & Car2U® compatible (No external repeater box or bridge needed.)
24 Volt Motor
Integrated Aladdin Connect
Battery Backup add on available (not included)
Wireless Wall Console
Holds up to 64 remotes
Flexible Placement LED Light Fixture
Door Lock Included
Limited Lifetime Warranty
HomeLink® & Car2U® compatible (No external repeater box or bridge needed.)